June 2019 | May 2019 | April 2019
June 2019
Timnath records regions highest population growth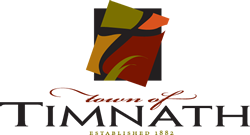 According to latest population estimates from the U.S. Census Bureau, Timnath experienced the highest population growth rate among Northern Colorado cities from July 1, 2017 to July 1, 2018. Timnath had a one-year growth of 21.52%, reaching a population of 3,992 people. Also posting a high population growth rate was nearby Severance, coming in at 16.82% to reach 5,064 residents. Berthoud was not far behind with a one-year growth rate of 15.04%, bringing the community to 7,946 residents. Click here to explore additional Colorado census data.
NoCo NOSH delivery service
A new food delivery service app for local, independent restaurants has hit the market. Approximately 50 Northern Colorado restaurateurs collaborated on the design and development of NoCo NOSH, which is powered by a local customer service team and allows restaurants to stay in direct contact with their customers. The impetus for development came from local restaurants getting charged increasingly high and unsustainable commission rates by large corporate delivery services like GrubHub and DoorDash. You can learn more and download the app at: www.noconosh.com
Colorado's Aerotropolis receives additional funding
Last fall a groundbreaking ceremony was held as development began on 21,000 acres of land just south of Denver International Airport (DIA). The Aerotropolis development will bring new housing and businesses to the doorstep of DIA. One of the biggest Aerotropolis projects, Gaylord Rockies Resort & Convention Center, has already opened their doors for business and in May the Aerotropolis Regional Transportation Authority voted to issue bonds that over the next 20+ years will amount to $200 million in transportation improvements to the area. These improvements include new interchanges on E-470 and I-70 as well as a new major north-south thoroughfare. Click here to learn more about the Colorado's Aerotropolis: https://www.codot.gov/library/studies/study-archives/aerotropolis
May 2019
Greeley MSA 7th fastest growing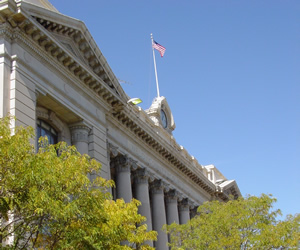 According to the U.S. Census Bureau, the Greeley metropolitan statistical area (MSA) was the 7th fastest growing MSA in the United States from July 1, 2017 to July 1, 2018. The Greeley MSA, which encompasses Weld County, grew by 3% to reach a total population of 314,305. Comparatively, the Boulder MSA grew by 0.6% and the Fort Collins-Loveland MSA by 1.9%.
Berthoud, Estes Park top places to retire
SmartAsset, a New York based financial tech firm, recently released their list of the Best Places to Retire in Colorado. Two Northern Colorado communities made the cut, Berthoud at #3 and Estes Park at #6. Criteria taken into account includes availability of medical care, recreational and social opportunities for seniors, and tax friendliness.
Colorado wages beat national average
According to data recently released by the Colorado Department of Labor and Employment and the U.S. Bureau of Labor Statistics, in 2018 Colorado's per-hour earnings outpaced the national average by 7%. In Colorado, Boulder reported the highest wages out of all the state's metro areas, with an hourly average of $31.10. Fort Collins came in 4th with an hourly average of $24.54, and Greeley was 6th at $23.05. Click here to review the full set of reports: https://www.colorado.gov/pacific/cdle/news/colorado-occupational-employment-and-wages-2018
April 2019
Johnstown, Windsor 'Safest Cities'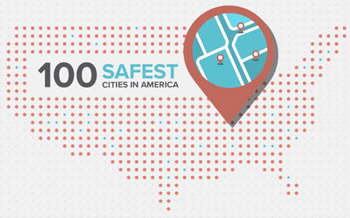 SafeWise, a professional review and comparison website, released their latest rankings of the 100 safest cities in the U.S. and Johnstown, CO came in at #38 and Windsor, CO came in at #46. Evaluation of cities that met SafeWise's population threshold were based on analysis of FBI crime report statistics and population data. Click here to view the complete report.
Colorado counties top rankings
Aetna and U.S. News & World Report released their 2019 Healthiest Communities Rankings. Out of 3,000 counties in the U.S., 14 Colorado counties made the Top 50 healthiest: Douglas #1, Broomfield #5, Chaffee #11, Routt #14, San Miguel #17, Pitkin #19, Boulder #20, Clear Creek #30, Teller #32, Larimer #34, Grand #42, Elbert #44, Jefferson #47 and Eagle #48. The rankings took into account 81 metrics split into 10 categories. Click here to view the complete set of rankings: Click here to view the complete report.
Big Thompson project a 'Best of the Best'
Engineering New Record, a weekly magazine for the construction industry, recently named the Big Thompson Canyon road project the top construction project in the nation out of 820 taken into consideration. The Big Thompson Project repaired sections of U.S. Hwy 34 between Loveland and Estes Park destroyed in the 2013 flood.