Fort Collins | Loveland | Greeley | Windsor | Johnstown | Estes Park

Old Town Car Show ~ Fort Collins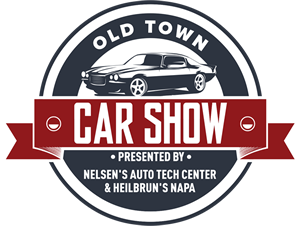 June 1, 2019
Time: 10:00 AM-3:00 PM
Location: Downtown
Website: downtownfortcollins.com
PRESENTED BY NELSEN'S AUTO TECH CENTER & HEILBRUN'S NAPA
Enjoy the atmosphere of historic Old Town while viewing hundreds of hot rods, custom cars, vintage motorcycles, muscle cars, antique cars and classic trucks on display in Downtown Fort Collins. This event is kid and family-friendly and free for spectators. This is the perfect weekend activity that the whole family will enjoy!
Summer Splash ~ Fort Collins
June 8, 2019
Time: 11:00 AM – 2:00 PM
Location: Old Town Square
Website: downtownfortcollins.com
School's out, come make a splash and enjoy the sunshine at the 4th Annual Summer Splash in Old Town Square, Saturday June 8th, 2019 from 11am-2pm! Free and fun for the whole family, head on down to historic Old Town Square for fun toys on the Splash Pad, face-painters, oversized coloring books and much more! We'll see you there!
Colorado Brewers' Festival ~ Fort Collins
June 28 & 29, 2019
Location: Canvas Stadium
Website: downtownfortcollins.com
The award-winning Colorado Brewers' Festival returns to celebrate its 30th anniversary with 100+ beers, 50+ Colorado breweries, live music and entertainment, artisan exhibitors and food options. Enjoy unlimited beer samples and explore CSU's exclusive new facilities overlooking the scenic backdrop of Fort Collins' mountain views.

Fire Hydrant 5k & Paws on the Promenade ~ Loveland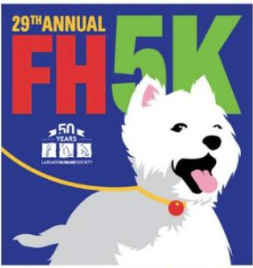 June 1, 2019
Time: 8:30 AM – 11:30 AM
Location: Promenade Shops at Centerra
Website: visitlovelandco.org
The Larimer Humane Society's annual walk/run for homeless pets in Northern Colorado is back! Register today for the Fire Hydrant 5k & Paws on the Promenade and help provide second chances to animals in need. Registration available online through May 29 and day of event.
One Sweet Summer ~ Loveland
Throughout June
Location: The Foundry Plaza
Website: lovelandpartnership.org
Join us Downtown at The Foundry for our One Sweet Summer Event Series! The series will encompass a wide variety of events from concert series to farmers markets, kids events and outdoor movies.
Kids on the Plaza
June 11th & 18th: In partnership with the Rialto Theater's Kids Summer Movie Club we will host some fun on the plaza! Come early to their 10 am movie then come out to the plaza for some fun in the sun- splash pad, kids activities, music, food and more! OR join us on the plaza before heading into the 2 pm movie showing at the Rialto.
Movie Nights
For the month of June, join us on Wednesday Nights for Outdoor Movie Night! Movies will start at dusk, and feature some summertime classics. Bring your blanket or lawn chairs, popcorn will be available!
A Movie lineup to dance the night away to…. June 5-Footloose | June 12-Dirty Dancing | June 19-Grease | June 26-Mamma Mia.
Blues Concert ~ Loveland
June 28, 2019
Time: 6:30 PM – 9:30 PM
Location: The Foundry
Website: visitlovelandco.org
The Friday Blues Concerts on June 28th will feature 50 Shades of Blue opening for ThreeShots, with Queen Bee and the Stingers warming up for Johnny & The Mongrels on July 26th.
Downtown food and beer vendors for the blues concert events will include Colorado Coffee Company, Origins Wine Bar & Wood Fired Pizza and Piggin' Out Farmstead, with Crow Hop Brewing, Loveland Aleworks and Verboten Brewing pouring on a rotating schedule.
The Foundry plaza is located along 3rd Street between Lincoln Avenue and Cleveland Avenue. Free parking is available in the City of Loveland's new parking garage adjacent to the plaza.

Friday Fest @ 9th Street Plaza ~ Greeley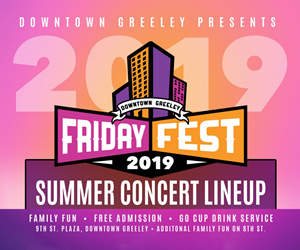 Fridays in June
Time: 6:00 PM – 10:00 PM
Location: 9th St Plaza, Downtown
Website: greeleycalendar.com
Every Friday from June through September is Friday Fest. Enjoy free live music on the 9th Street Plaza in downtown Greeley. There are also street performers, fire spinners, face painting, balloon artistry, sidewalk chalk and more for the kids! Music typically plays from 6:30 to 9:30 p.m. Greeley's famously unique "Go-Cup" service runs from 6 to 10 p.m.
– Greeley Blues Jam Kickoff w/ Kara Grainger – June 7
– Greeley Stampede Kickoff w/ Jared Daniels – June 14
– Weldwerks Invitational Kickoff w/ Judge Roughneck – June 21
– Big dance party w/ the Moses Jones Band – June 28
1930s Garden Party ~ Greeley
June 13, 2019
Time: 1:00 PM – 3:00 PM
Website: greeleycalendar.com
Participate in a 1930s era garden party complete with light refreshments and characters from Greeley's history. Historical reenactment elements of this gathering are based on a meeting of the local Want to Know Club in 1931. Guests can choose to participate as characters from history, biographies provided upon arrival to the party, or they can come as themselves! Tickets must be purchased in advance for this program and are available starting May 1, 2019 at the Greeley History Museum or by calling 970-350-9220. Tickets are nonrefundable.
Greeley Stampede! ~ Greeley
June 26 – July 7, 2019
Location: Island Grove Regional Park
Website: greeleystampede.org
The Greeley Stampede is Colorado's premier western summer celebration; a Top-25 Professional Rodeo Cowboys Association rodeo; and a recent inductee into the Pro Rodeo Hall of Fame. Furthermore, the backbone of the Greeley Stampede is the rodeo, but it is the concerts that have brought big-name entertainers and big crowds to Greeley.
The Stampede's demolition derby is the largest in Colorado. This annual sell-out, offering non-stop crashes and crunches. It also features a full-size RV division that is the event grand finale and a definite crowd favorite. The Greeley Stampede also includes children's activities, carnival, fireworks, and much more. The 4th of July parade is a traditional event that brings families back year after year.

Summer Concert Series ~ Windsor-Severance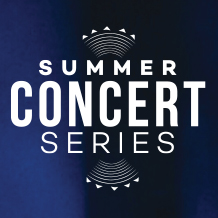 Thursdays in June
Time: 6:30 PM - 8:30 PM
Location: Boardwalk Park
Website: windsorgov.com
Bring your lawn chair and blankets and lounge at our Thursday night Summer Concert Series. Enjoy live music, food trucks, and a beer garden… FUN for the entire family. Concerts held on Thursdays, June through August, 6:30 – 8:30 p.m.
Located in Boardwalk Park, 100 N. 5th Street.
– June 6: Sean Curtis & the Divide
– June 13: The Radio Band
– June 20: After the Fire
– June 27: Scott Slay and the Rail
Movie in the Park ~ Windsor-Severance
June 14 & 28, 2019
Time: Dusk
Website: windsorgov.com
Bring your lawn chair and lounge in one of Windsor's great parks while enjoying a movie with family and friends. Movies will start at dusk and are free unless otherwise noted. Please note movie ratings.
– June 14: Space Jam (PG) | Main Park | Kona Ice & Human Bean
– June 28: Free Willy (PG) | Founders Green Park | Ba-Nom-a-Nom Food Truck
Crafty Cabaret ~ Windsor-Severance
June 20, 2019
Time: 6:00 PM - 8:00 PM
Location: Art & Heritage Center
Website: windsorgov.com
Bring arts and culture to your entire family with our monthly museum open house events! On the third Thursday of every month, the Art & Heritage Center will transform into a community art center where everyone can participate in a variety of collaborative art projects, from giant paint-by-numbers to painted quilts. Open to all ages. Live music will be featured at each event, and FREE beer will be provided by High Hops Brewery. This Thursday, the 'BUILD! Frontiers' Exhibit is opening. Visit the Art & Heritage Center for fun, play, and imagination at the opening of "BUILD! Frontiers," an exhibit exploring toy bricks and regional history. Race toy brick cars, enjoy refreshments, and complete a free craft inspired by everyone's favorite toy bricks!

Tarzan ~ Johnstown-Milliken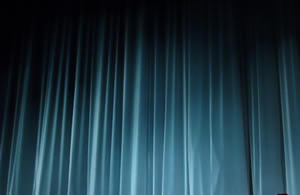 June 6-August 25, 2019
Website: coloradocandlelight.com
Based on Disney's smash-hit, animated film, Tarzan® swings into the Candlelight marking its Northern Colorado stage debut. Familiar to families over several generations, Tarzan® tells the story of an infant boy orphaned in a shipwreck on the shores of west Africa. The child is taken in and raised by a tribe of gorillas. He becomes a man, thriving in this primitive environment, until the arrival of a hunting expedition and his realization of the world beyond his jungle home. Tarzan® features Grammy and Oscar winning music by pop icon Phil Collins and is great for audiences of all ages.
Tween Candy Bar Bingo ~ Johnstown-Milliken
June 5 & 12, 2019
Time: 6:30 PM – 7:30 PM
Location: Glenn A. Jones, M.D. Memorial Library
Website: librariesrock.org
Please bring a FULL SIZED candy bar to play. This event is for Tweens only.
Drone Racing Spectacular ~ Johnstown-Milliken
June 20, 2019
Time: 7:00 PM
Location: Black Sheep Eatery + Market
Website: facebook.com
The newest marvel in restaurant entertainment, indoor drone racing, is at Black Sheep!! Watch tiny whoop drones jet by overhead while you have a drink and enjoy the race. Sponsored by Wild Cider, the June race is a must see. Brought to you by FoCo FPV!!

33rd Annual Fishing Derby ~ Estes Park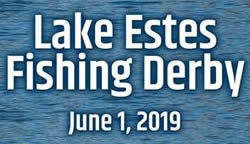 June 1, 2019
Time: 8:00 AM – 12:00 PM
Location: Estes Lake Marina
Website: visitestespark.com
The 2019 Fishing Derby will be held on Saturday, June 1, 2019, at Lake Estes in Estes Park, Colorado. The Estes Valley Recreation and Park District (EVRPD), in conjunction with Colorado Parks and Wildlife, sponsors an annual Fishing Derby to benefit EVRPD youth programs. Many prizes are donated by local merchants and are given to a male and female in each age group for the largest fish. (Age groups are 9 and under; 10-15; 16-59; and 60 and over.)
Scandinavian Festival ~ Estes Park
June 21-23, 2019
Time: Friday 4:00 PM – 9:00 PM, Saturday 7:00 AM – 5:00 PM, Sunday 7:00 AM -4:00 PM
Location: Bond Park
Website: visitestespark.com
Come celebrate the Scandinavian Midsummer Festival! The Midsummer Festival is a Scandinavian tradition that celebrates the summer solstice. The festival is held in downtown Estes Park at Bond Park, located at the intersection of Elkhorn Avenue (US 34/36) and MacGregor Avenue. Be entertained and educated about the Scandinavian traditions and culture with fun and lively dancing, exhibits, kids' activities, and more! Whatever your heritage may be, join in the many families across the country from Scandinavians descent who gather at the festival to share their heritage. The festivities begin Friday in the beer garden at 4:00 pm till 9:00pm. On Saturday the festivities continue at 7:00am with the raising of the Maypole, followed by a Grand March entrance. Costumed representatives from each of the five Scandinavian countries enter the park carrying the flag of their country, followed by the national anthems. Dancing and live music continue all day with opportunities for the audience to participate in some dances.
Spend time browsing the large art & craft fair. Exhibitors will be selling traditional Scandinavian food, baked goods, decorations and hand-made crafts. The folk-art of decorative painting on wood called rosemaling in Norway, and dalamaling in Sweden, will be well-represented. Other exhibitors will have hand-crafted items such as pottery, fabric, woodworking, jewelry, painting, metal work, photography, glass and more. All the exhibitors will have some Scandinavian inspired or traditional work. The craft demonstration tent will have a combination of workshops and demonstrations, including hardangar and Swedish huck embroidery, spinning, lace knitting, and children's knitting lessons. At the Lefse Tent one can see demonstrations on how to prepare these famous thin Norwegian potato pancakes.
Admire the Scandinavian automotive industry at the classic Saab and Volvo auto show, where many different models will be on display throughout the weekend.
Norway will be well represented by a Viking encampment re-enactment by the Fjellborg Vikings of Colorado. There will be swordsmanship, a Viking ship replica, traditional crafts and daily life demonstrations at the historically correct encampment.
Colorado Hot Springs ~ Fun Year Round!