Fort Collins | Loveland | Greeley | Windsor | Johnstown | Estes Park

Bohemian Nights at NewWestFest ~ Fort Collins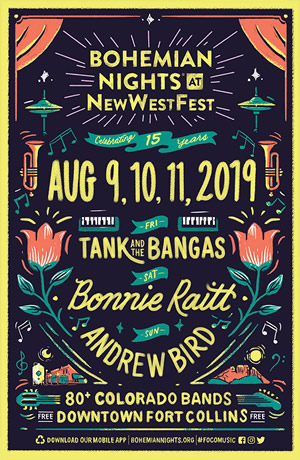 August 9-11, 2019
Website: bohemiannights.org
Bohemian Nights at NewWestFest is a free, three-day music festival held each August in historic downtown Fort Collins. The 2019 festival will take place Aug. 9, 10 and 11. In addition to a large Colorado lineup, three renowned headliners anchor main stage performances each night.
The annual festival is co-produced by the Downtown Fort Collins Business Association and Bohemian Nights. This free community music festival features a variety of genres and includes a family-centered Kids' Music Adventure.
Fort Collins Peach Festival ~ Fort Collins
August 17, 2019
Time: 9:00 AM to 5:00 PM
Location: Civic Center Park
Website: fortcollinspeachfestival.com
The Rotary Clubs of Fort Collins are excited to present the 9th Annual Fort Collins Peach Festival! This family friendly event will feature a 5K race, kids fun run, peach pancake breakfast, live music, children's activities, vendor booths, food trucks and plenty of peach items such as peach pie, peach cobbler, fresh Palisade peaches, peach beer, peach wine and of course peach margaritas! The Peach Festival is proud to donate back to our community through our 2019 beneficiary: The Boys and Girls Club of Larimer County.
Awesome Toss'em Cornhole Festival ~ Fort Collins
August 24, 2019
Time: 11:00 AM – 4:00 PM
Location: Civic Center Park
Website: awesometossem.com
Largest Cornhole Tournament in Colorado! Come get your game on! Odell Craft Beer, Moe's BBQ , Live Music, VIP Tent, Margaritas, and Cornhole! Grand prize is Odell beer for a year! Fun in the sun! 21+ event

Sculpture in the Park Show ~ Loveland


August 9-11, 2019
Time: Friday 3:00 p.m. – 8:00 p.m. – Patron Party; Saturday 9:30 a.m. – 6:00 p.m.; Sunday 9:30 a.m. – 4:30 p.m.
Website: sculptureinthepark.org
Heralded as one of the finest outdoor juried exhibitions of three-dimensional artwork in the United States, Sculpture in the Park showcases over 2,000 pieces of sculpture created by 160 sculptors from around the world. The event is majestically staged against the backdrop of the Rocky Mountains and attracts thousands of art lovers and collectors from across the country to Loveland's Benson Sculpture Garden.
The second weekend of August, Benson Sculpture Garden is transformed by the Loveland High Plains Arts Council and their volunteers from a park into a beautiful setting for this outstanding exhibit. Highlights of Sculpture in the Park include Friday night's Patron Party, a silent auction, and a Take Home a Piece of the Park exhibit with maquette editions of sculpture on permanent display in Benson Park.
Food Truck Roundup ~ Loveland
August 15, 2019
Time: 11:00 AM – 2:00 PM
Location: Rangeview Campus
Website: visitlovelandco.org
The event will take place in the center of the Rangeview campus (between 2725 Rocky Mountain Ave and 2915 Rocky Mountain Ave) from 11:00 am until 2:00 pm. Bring your appetite, because we've got a great variety of goodies for this month's Roundup!
Thunder in the Rockies ~ Loveland
August 30 – September 2, 2019
Location: 4250 Byrd Drive, Loveland, CO 80538
Website: thunderintherockies.com
National Bands, Harley-Davidson's demo fleet, Miss Thunder in the Rockies Contest and much more.

Pets 'N' Popsicles ~ Greeley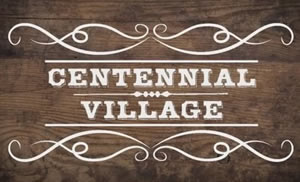 August 2-3 & 9-10, 2019
Location: Centennial Village Museum
Website: greeleycalendar.com
Centennial Village Museum's baby animals have grown up! It's time for the annual Pets 'N' Popsicles event. Guests can experience the animals and enjoy a frozen treat. Wagon rides are available on Saturday and Sunday, weather permitting. While the grounds are open to walkthrough, the historical buildings are closed for this event. Admission is $3 per person, ages 3 and older.
Monster Day ~ Greeley
August 17, 2019
Time: 1:00 PM – 9:00 PM
Location: Downtown
Website: greeleycalendar.com
The third annual Monster Day Greeley is coming soon!

The monstrous festivities will happen from 1 to 9 p.m. in Downtown Greeley on August 17, 2019. This year will be bigger, better, and have even more photo ops than last year! Check inside your closet, check under your bed, no check the downtown plazas and Lincoln Park because the Monster Day is back! Monster day Greeley is a fun-filled event dedicated to celebrating all things monster!
Discovery Bay's Doggie Day ~ Greeley
August 24, 2019
Time: 10:00 AM – 3:00 PM
Location: Discovery Bay Waterpark
Website: greeleycalendar.com
Bring your dog out to Discovery Bay Waterpark for the City of Greeley's annual dog swim. Tickets go on sale starting Monday, July 22 — two sessions to choose from: 10am-12pm for dogs under 50 lbs. & 1-3pm for dogs 51+ lbs. — limited to 100 participants per session. You can purchase your tickets at Centennial Pool (2315 Reservoir Rd), the Family FunPlex (1501 65th Ave) and the Greeley Recreation Center (651 10th Ave) through Aug 23 at 5pm. Tickets also available at Discovery Bay Waterpark in advance and the day of the event, while supplies last.

Artisan Market ~ Windsor-Severance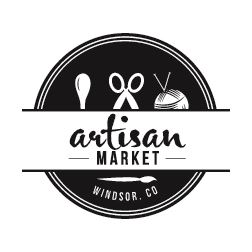 August 3, 2019
Time: 9:00 AM – 1:00 PM
Website: windsorgov.com
The Town of Windsor is excited to bring back an opportunity for artisans, crafters, service offerings, and direct sales representatives to sell their products and services. This event has moved to the first Saturdays in July, August, and September. This market is for artisan vendors only, and will occur during the Farmers Market in the grass area to the west of the Market Pavilion. Products range from ceramics, jewelry, and paintings, to photography, woodworking, sculpture, print, and illustrations. In addition, massage therapists, chiropractors, and spas will also offer services.
Summer Concert Series & Movies in the Park ~ Windsor-Severance
Summer Concert Series
Time: 6:30 PM - 8:30 PM
Location: Boardwalk Park
Website: windsorgov.com
Bring your lawn chair and blankets and lounge at our Thursday night Summer Concert Series. Enjoy live music, food trucks, and a beer garden… FUN for the entire family. Concerts held on Thursdays, June through August, 6:30 – 8:30 p.m.
Located in Boardwalk Park, 100 N. 5th Street.
– August 1 Roger Clyne and the Peacemakers Rock and Roll
– August 8 5280 A Cappella Full Variety
– August 15 Blue Limousine Blues
– August 22 That Eighties Band 80's Tribute
Movies in the Park
Time: Dusk
Website: windsorgov.com
Bring your lawn chair and lounge in one of Windsor's great parks while enjoying a movie with family and friends. Movies will start at dusk and are free unless otherwise noted. Please note movie ratings.
– Aug. 9 | Homeward Bound (G) | Poudre Heights Park | Human Bean
Windsor Harvest Festival ~ Windsor-Severance
August 31 – September 2, 2019
Website: windsorharvestfest.com
Celebrate one of Windsor's longest-running events at the 98th annual Windsor Harvest Festival. There will be a parade, BBQ, fireworks, live musical entertainment, and more! For locations and a schedule of events, visit windsorharvestfest.com.

Tarzan ~ Johnstown-Milliken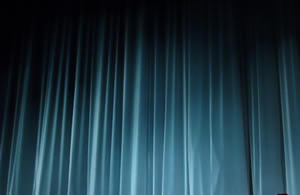 June 6-August 25, 2019
Website: coloradocandlelight.com
Based on Disney's smash-hit, animated film, Tarzan® swings into the Candlelight marking its Northern Colorado stage debut. Familiar to families over several generations, Tarzan® tells the story of an infant boy orphaned in a shipwreck on the shores of west Africa. The child is taken in and raised by a tribe of gorillas. He becomes a man, thriving in this primitive environment, until the arrival of a hunting expedition and his realization of the world beyond his jungle home. Tarzan® features Grammy and Oscar winning music by pop icon Phil Collins and is great for audiences of all ages.
Community Night Out ~ Johnstown-Milliken
August 6, 2019
Time: 5:00 PM – 8:00 PM
Location: Milliken Police Station
Website: millikenco.gov
Kick off parade and peace march beginning at the Milliken Fire Department and concluding at the police station. Free drinks, hot dogs (while supplies last), bounce houses, face painting,
tricycle races against your police officers and much more!
Beef n' Bean Day ~ Johnstown-Milliken
August 9-11, 2019
Location: Lola Park in Milliken
Website: facebook.com
Come one, come all! Join us at Beef 'n Bean Day! Come enjoy the pancake breakfast, parades, vendors, contests, Skate Jam, live musical guests, fireworks and MORE!

Wynonna & The Big Noise Live ~ Estes Park


August 1, 2019
Time: 8:00 PM to 11:30 PM
Location: The Stanley Hotel
Website: visitestespark.com
One-half of the legendary mother & daughter duo "The Judds," Wynonna was once dubbed by Rolling Stone as, "the greatest female country singer since Patsy Cline. Experience her rich and commanding voice for yourself.
Stars, Stories & S'Mores ~ Estes Park
Throughout August, 2019
Location: The Stanley Hotel
Website: visitestespark.com
A fantastic experience for the whole family! Catch a glimpse through one of our telescopes of the beautiful mountain sky, while enjoying stories about the constellations and the mythology behind them– and, of course, delicious s'mores!
Night Sky Landscape Photography ~ Estes Park
August 23-25, 2019
Location: Rocky Mountain Nature Association Field Seminar Center (1895 Fall River Road)
Website: rmconservancy.org
Don't put your camera away after the sun sets! There's a whole different park to photograph when the stars come out, and you don't need a telescope. Learn various techniques and camera settings useful to photograph the Milky Way, the moon, the stars and other objects in the night sky using digital cameras and standard lenses. We'll discuss how to plan shots using star charts, software, and apps to determine what will be seen in the night sky. (This course is best for photographers of intermediate level and above.) Participants should have a digital SLR or mirrorless camera with interchangeable lenses that allows manual adjustments to the settings.
Colorado Hot Springs ~ Fun Year Round!